Paintings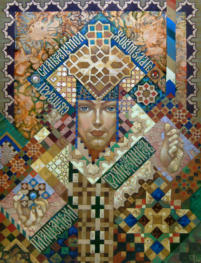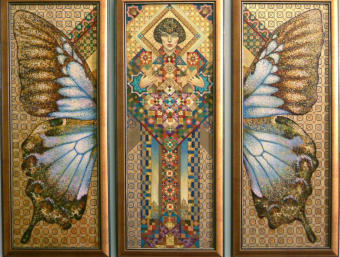 O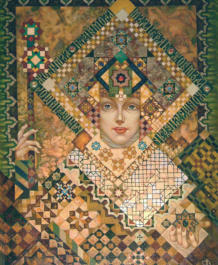 display of decorative details:
these are the defining moments of the style of Vladimir Pronin and shed the richness of his painting.
His individual style can be seen as a decorative neosymbolic style."

O
Vladimir Pronin was born in
1955.
In 1974 he graduated from
the Fedoskino School of
Miniature Painting. In 1982
He graduated from the
Moscow Textile Academy,
Faculty of Crafts.
He has participated in many
national and international
exhibitions.
Some of them: 1993 Sydney,
Australia, 1994 Las Vegas,
1995 and 1996, New York,
1994-2000 Miami Beach,
and 2002 India.
S. Aidinyan wrote of Pronin:
"Artistic virtuosity and solemn



O
O
O
O
3X 35x100 cm
80x60 cm
80x60 cm