Paintings
O
Tamara Dubinovskaya was
born in 1959 in Moscow,
Russia. She graduated from
the Repubic Academy of Art,
named after Repin in Kischiniov.
Her artistic inspiration is rooted
in the ancient tradition of
Russian stories.
Tamara paints in a uniquely
naive style and uses unusual
colors, which give us a special
sense of the past to see. .
She took part in exhibitions in
Russia, Finland, USA, France
and Poland. Bulgaria, Germany
and the Netherlands
(Keukenhof, 2000)
O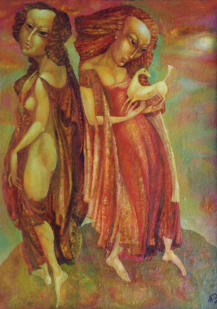 O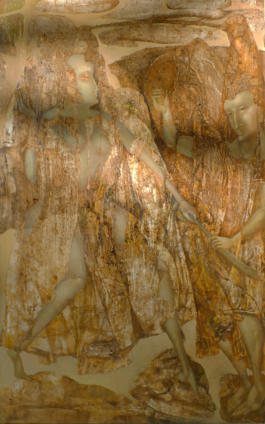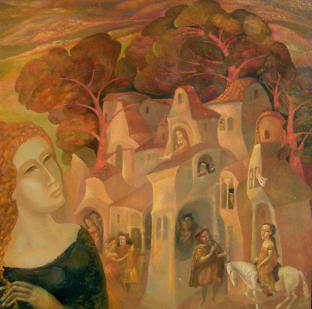 50x60 cm
50x90 cm
50x40 cm